Seasons after fall

In 2016 I released the soundtrack for the game "Seasons after Fall".
About 50 small pieces were composed and recorded with a string quartet.





Here is a 2021 revised version of the sheet music for most of the tunes :
Seasons after Fall - Score (PDF)

You can also buy the printed score (master only).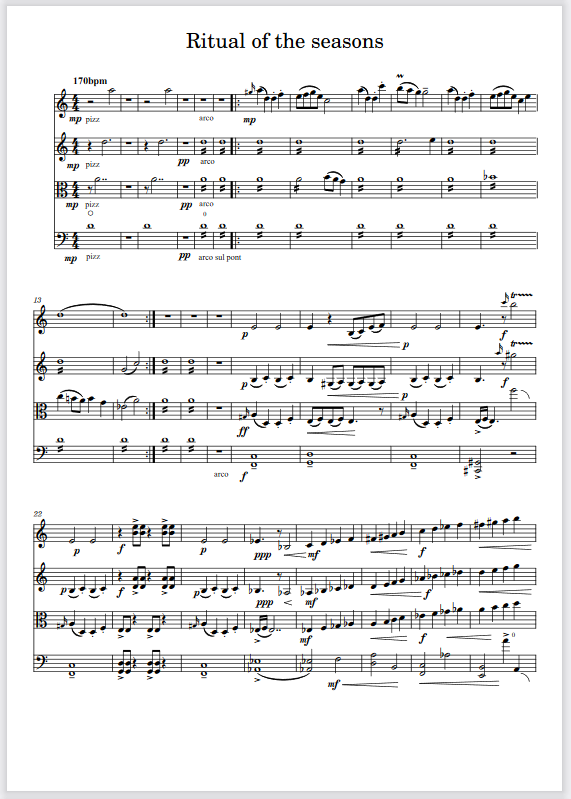 I also developped a collection of tools to help me generate the (mostly synthetized) ambient sounds of the game :