Le cocktail au citron dont vous êtes le héro
(french for "choose your own lemon cocktail")
What?

One of my most enduring personal projects, begun in 2008 and spanning more than a decade, was a concept I ultimately decided not to release, but I at least documented it.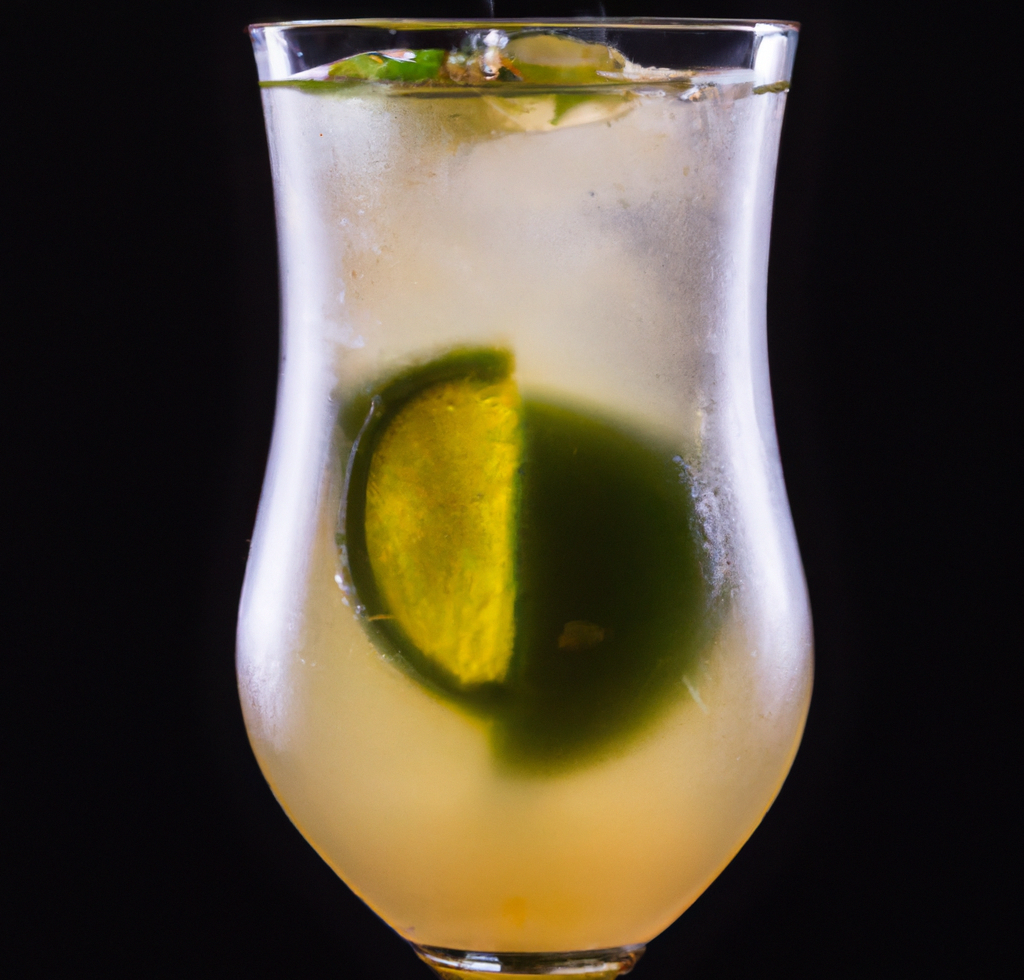 In short : it was a 'choose your own adventure' style book. However, instead of navigating a narrative, readers would select ingredients to add to a glass, resulting in a unique cocktail.

I considered a few ways to structure it:

The first idea involved using 'generative' elements to create an exponential number of possible cocktails. I later opted for fixed classic recipes.
Some versions asked general questions like 'bitter or sweet?' or 'North or South?' and then provided a complete recipe at the end.
Other versions would ask the user to gradually add one ingredient per step, only revealing the cocktail's name at the end. With this approach, questions would typically ask if the reader owned, liked, or preferred a given ingredient.
At one stage, I even considered writing an actual crime story ("Will Mr. Lemon be murdered?").
Why not?

There were many reasons why I decided to stop :

Surprisingly, many cocktails classified as 'classic' in 2008 and included in my work seem to have vanished from the internet.
Logistical questions were challenging. How could I ensure the user had all the necessary ingredients if they couldn't know them in advance?
Some cocktails were similar but varied in proportions or order of instructions, making it difficult to model the relations between them as a tree.
In the meantime I discovered existing books that were remarkably similar to this idea.
How?

As I had limited knowledge about cocktails, I first conducted some research, compiling classic cocktails featuring lemon or lime (and some less conventional ones, such as those from my friend Nifflas or video game-themed cocktails from a bar in Copenhagen I visited at that time).
Over time, I revised this list as some initial finds proved to be fleeting inventions, disappearing after a few years.
I then created a spreadsheet listing all the ingredients for each recipe. From there, I aimed to construct a tree of potential mixes, starting from the more common ingredients (such as lemon, lime, water) to the more specific ones (like a particular liquor used only once).
This task was surprisingly complex, requiring me to test many different approaches. I started by creating a Graphviz document with a node for each ingredient and cocktail, linking ingredients to the cocktails that used them.
I used Graphviz's auto-organizing algorithms to identify clusters of partially identical cocktails, then manually adjusted the graph for balance and conciseness.
This process illuminated clear patterns. For example, many cocktails ending with 'fix' were primarily lemon-based with ice, water, and a unique type of distilled alcohol. Based on these findings and new additions, I revised the graph repeatedly.


Diagrams

Here are several ongoing versions of the graph files and resulting pictures.

And this is likely one of the latest graphs I manually reconstructed using Diagram Designer: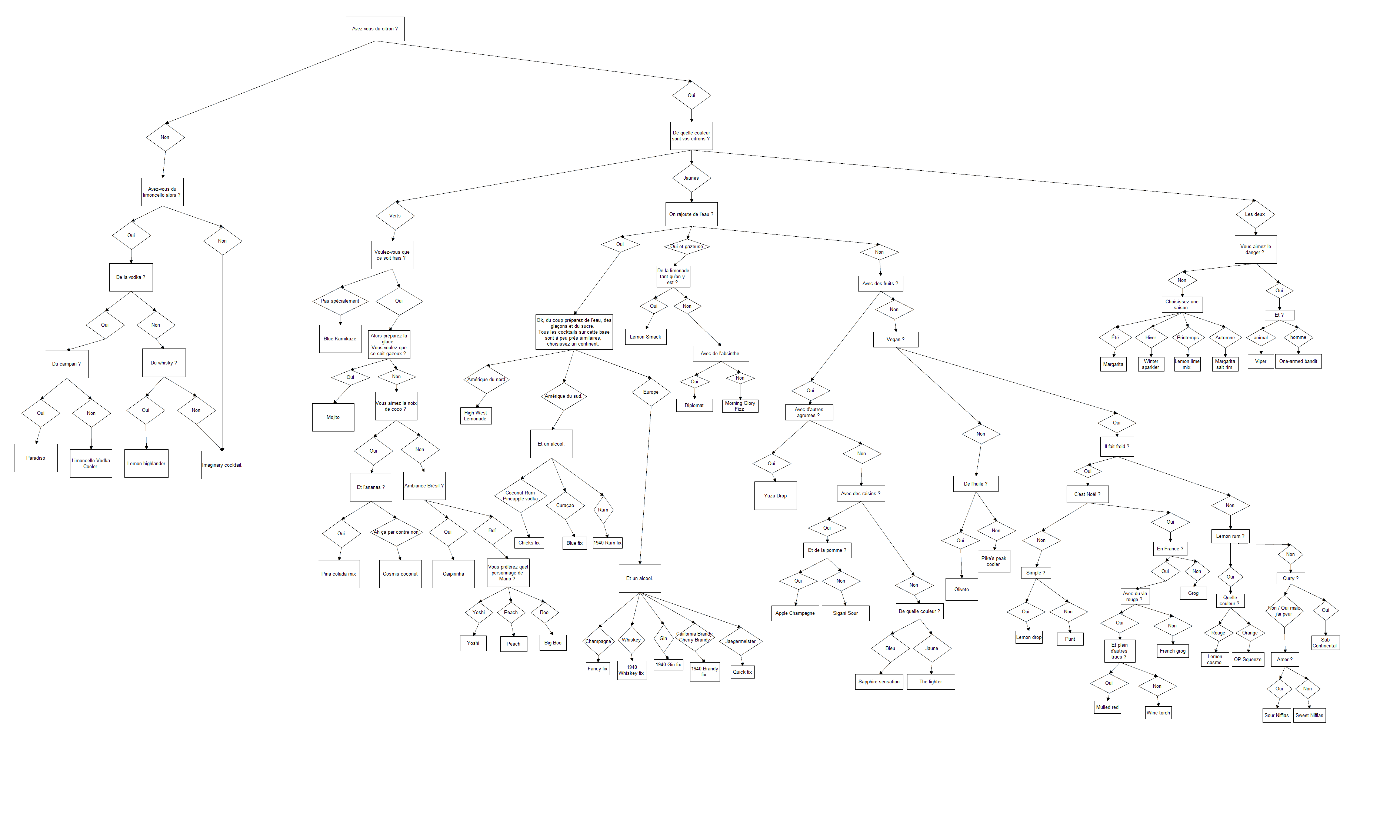 This is the occasion for me to say that I've tested many diagram designing tools on this project, but none truly met my needs:

GUI that allows me to manually alter the graph
option to automatically reorganize the graph when a new element is added in the middle, preventing nodes from touching each other while keeping all links valid
minimalist design with simple UML-style black-on-white boxes
compact design that fits as many elements on one screen as possible
annoyingly common issue : no assumptions about the graph's inherent structure (like horizontal mind maps or automatic size hierarchies)
preferably not a browser-only tool

At some point I also had to make parallel flowcharts to help me visualize the similar or missing steps in preparations aside from ingredients.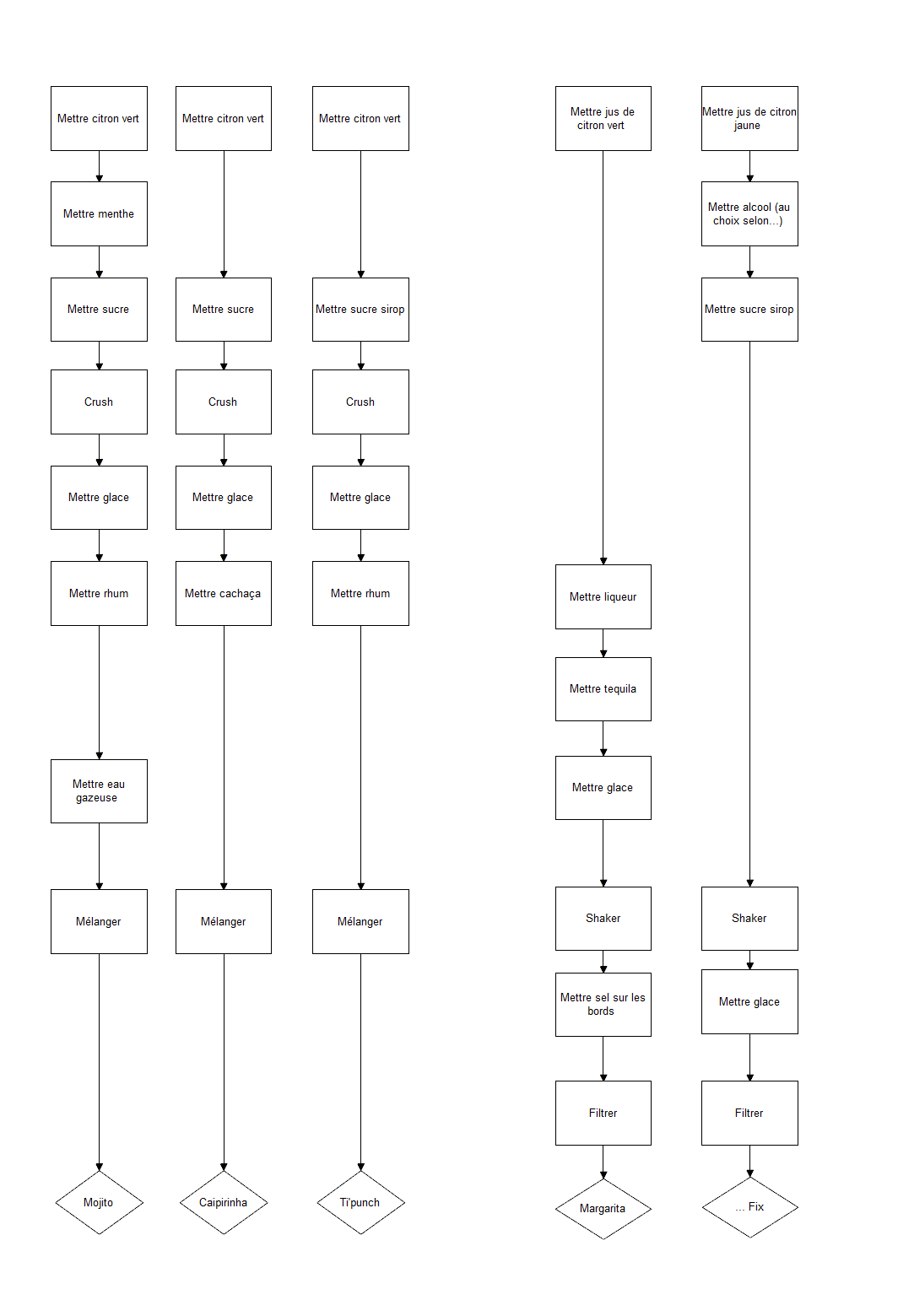 That's all


This is a text file with some of the cocktails' ingredients list.

This was somehow part of my attempts at organizing cooking knowledge in a way that differs from classic cookbooks; this dough generator was another interesting attempt.